IBEX AUDIO represents WAY Cables for GERMANY, AT & CH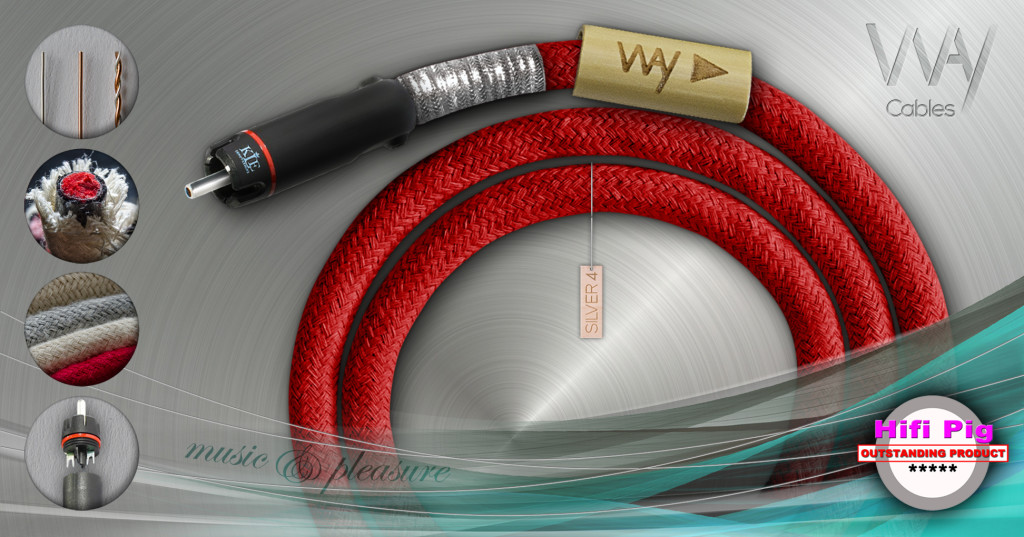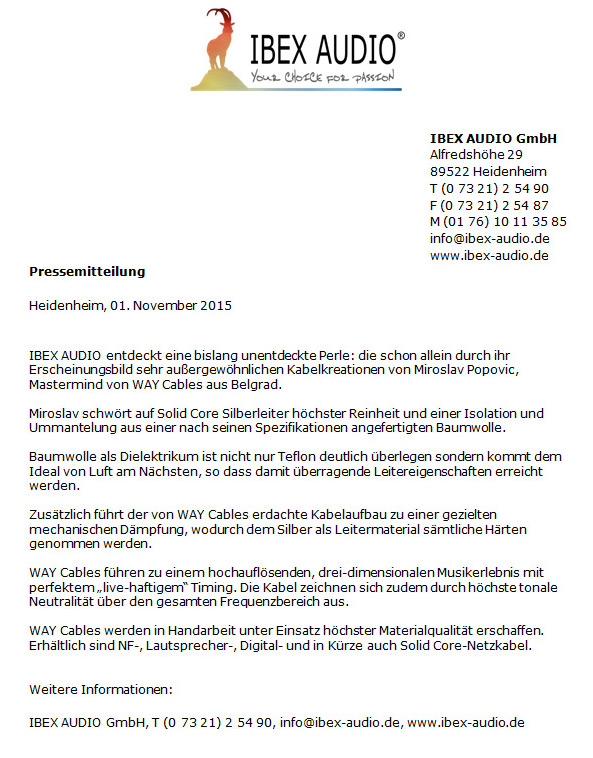 We are happy to announce that we established cooperation with IBEX AUDIO, eminent representative of the world leading high-end brands for region of Germany, Austria and Switzerland.
By becoming a part of the prestigious and carefully selected IBEX AUDIO portfolio, WAY Cables begins to play in the Hi-Fi Champions League.
We invite the most demanding audiophiles from Germany, Austria and Switzerland to contact IBEX AUDIO and give WAY cables a chance to hear and feel their ultimate sound qualities. We guarantee pleasure while you listening favorite music.
Please find in addition a press release from the IBEX AUDIO in German language.
Miroslav Nune Popović
Creator & Owner of WAY Cables
Belgrade, November 2, 2015
Mehr dazu auf der IBEX AUDIO Web Seite: http://ibex-audio.de/hersteller/way-cables/way-cables—home.html